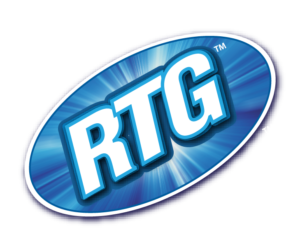 RTG All Purpose Cleaner With Bleach
This All-Purpose Cleaner with Bleach is a one step scrubbing cleaner with mild bleach that works by attacking soap scum, stains caused by mold and mildew in restrooms, showers, kitchens and other areas where an added cleaning "punch" is needed. This cleaner is effective on tile, grout, chrome, stainless and glass, while leaving behind a clean and deodorized surface.
Available in 34oz spray bottles.
Learn More About RTG
Interested in learning more about RTG? Click below for more information.
Click Here